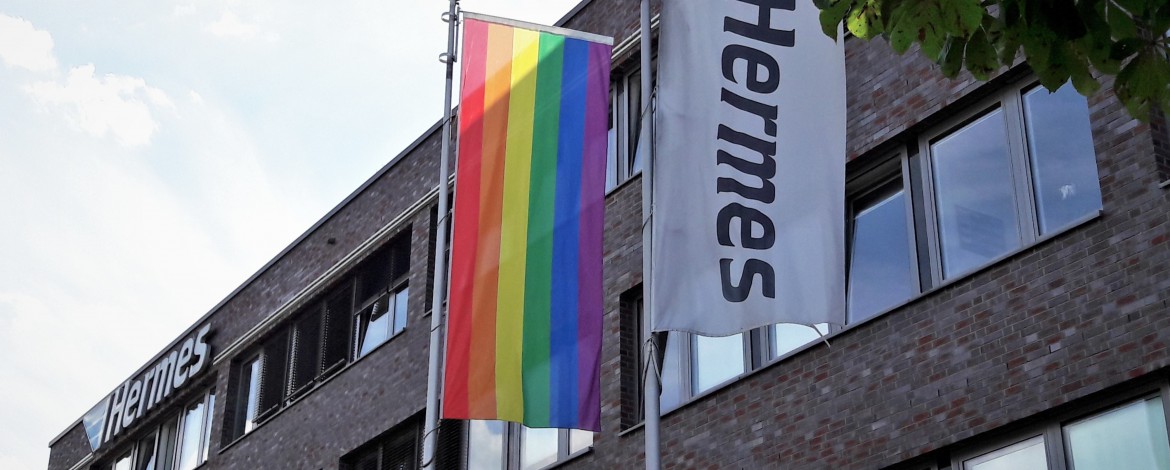 Hermes Germany
Based in Hamburg, Hermes Germany is one of Germany's leading logistics service providers and partner to numerous online shops and multi-channel distributors in Germany and abroad.
Hermes Germany handles parcel delivery nationwide via its 10 ultra-modern logistics centres as well as around 270 private and partner locations. On top of this is the network of over 16,500 PacelShops. Overall, around 6,000 employees and over 10,500 delivery agents serve customers every day.

Thanks to its high-performance and extremely flexible network, the company has successfully and reliably handled parcel delivery to a high standard once again in 2022. Despite hugely fluctuating shipment volumes, which pose an enormous challenge to any operational planning, 96 percent of shipments were delivered on the first delivery attempt in the past financial year – and at lightning speed: 93% of standard deliveries and 95% of express deliveries arrived at the front door the day after they were handed over.
Hermes Germany can look back on a challenging and successful fiscal year (1 March 2022 to 28 February 2023). In the midst of a challenging market and competitive environment, the logistics expert has maintained its position as one of the leading parcel delivery services in Germany, one of the central CEP markets in Europe. The company generated a turnover of over €1.7 billion.
Hermes Germany focuses on parcel delivery within Germany. With Hermes International and Hermes BorderGuru, Hermes Germany also offers attractive international parcel shipping services and processes upstream goods flows worldwide. This is an area with growth potential. Furthermore, the company is dedicated to doing more in the areas of sustainability and digitalisation. Investments in sustainable and alternative delivery concepts, in technology and in new, customer-orientated services are extremely important.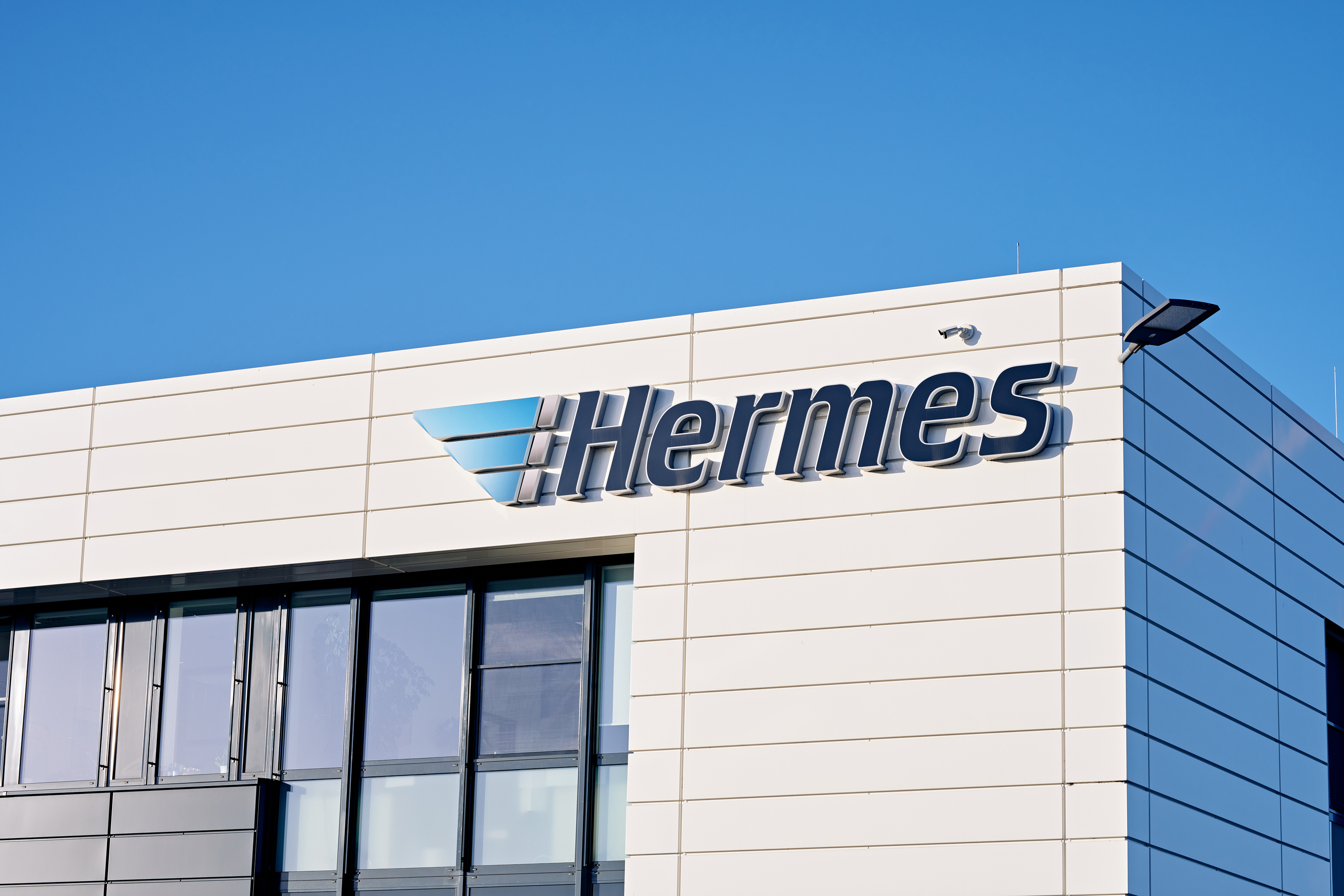 The Hermes World
Hermes Germany is a subsidiary of Hermes Europe GmbH, which belongs to the Otto Group. In cooperation with other subsidiaries and holdings such as Hermes Fulfilment GmbH, Hermes Logistik Österreich and Evri (formerly Hermes UK), Hermes Europe offers services that are in demand all over the world – from transport (which includes imports and exports) to order fulfilment and parcel services. In addition, Hermes Europe offers two-man handling services in cooperation with the two Otto Group subsidiaries Hermes Einrichtungs Service in Germany and Agediss in France.
The Hermes world brings people together from more than 90 nations. Hermes stands for diversity and a strong sense of togetherness – and against exclusion – especially when it comes to its more than 18,000 employees worldwide.
Up-to-date facts and figures relating to the Hermes Group can be found in the Otto Group's Annual Report 2022/2023. Since 30 November 2020, Hermes Germany GmbH has been included in the Otto Group's consolidated financial statements using the equity method.
Viviane Reichert-Brown
CEO, Hermes France Holding SAS | Managing Director, Hermes Einrichtungs Service | Managing Director, Hermes Europe
Read more