Garish and overloaded with product information in logograms – the mere look of Chinese online shops, which takes some getting used to for Europeans, is enough to make it clear that if you want to establish yourself as a dealer in the Chinese market, you need a thorough understanding of the culture and the language. And that's just the start.
The sales records achieved on Singles' Day 2017, for one, are indication of the enormous potential for cross-border e-commerce trading with the world's most populous country. At the end of that day, Alibaba announced mega sales of 25.3 billion US dollars – 39% more than in 2016. The enormous e-commerce boom is attracting more and more foreign traders. Of the 140,000 dealers and brands participating in Singles' Day, over 16,000 originated from markets outside of China.
Malte Gosau, managing director of BorderGuru, explains what cross-border e-commerce with China is all about.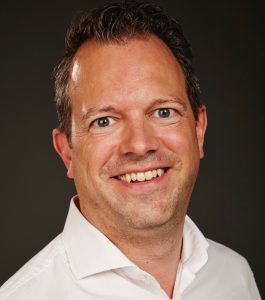 Mr Gosau, the Chinese market offers huge potential, but also strong competition. What should the preliminary considerations be before one decides to enter the Chinese market?
Malte Gosau: One should first of all be clear about which products you want to sell to China and how much demand there is for these products. We see time and again that only a few products from a large product range have a significant demand.
This means that I also have to find the right distribution channel for my products. This may be big marketplaces, but a webshop can also be a promising option. Furthermore, it requires the right marketing. There are enormous differences between the forms and means of marketing to which we are accustomed. It is therefore very important to find the right partner who can market your products via the respective sales channels in order to be successful in generating sales. This involves right product presentation. It is not enough to just offer shipping to China and expect demand to happen by itself.
Finally, you also need to be a little patient. Social networks are one of the easiest ways to reach Chinese customers, and experience has shown that great demand only occurs when there are elements such as sufficient numbers of positive reviews.
What makes cross-border e-commerce worthwhile not only for the big players, but also for small and medium-sized companies?
Malte Gosau: There are always niche products that the established retailers do not offer. This opens up enough opportunities for smaller dealers. In this regard, the Chinese market is not so different from the European market. All the same, these dealers must also pursue a clear market entry strategy and have sufficient budgets available for marketing their products.
Marketplaces such as Tmall and JD.com are very big in Chinese online business. What opportunities – and pitfalls – do platforms hold for foreign companies?
Malte Gosau: It is possible to achieve huge coverage through these marketplaces. However, it is crucial to have your own marketing strategy, which you would in general develop and implement in collaboration with these marketplaces and the so-called Tmall Partner (TP) agencies, which are marketing partners for the platforms. These TPs also help you in creating your own representation on the marketplace and assist with technical connections. This is where they differ from European and US marketplaces.
Lastly, traders must be aware that they will need a dedicated budget. And experience has shown that it takes some time for the desired numbers to appear. But once they do, you have a great chance at a brisk turnover.
Knowledge of regulations and customs provisions are key
Logistics also play a key role in cross-border e-commerce. What are the biggest challenges businesses face in this regard? How do dealers find the best solution?
Malte Gosau: We keep coming across companies that have little or no experience in cross-border sales and distribution. You need extensive knowledge sharing in this area. Moreover, many traders in this country are unaware of the various import methods and restrictions in China. This leads to many products possibly not being eligible for sale and shipment to China due to restrictions in B2C import, for example. In addition, certain products are excluded from the privileged B2C import. Different import methods are thus required for these products. In this regard, your logistics partners should ideally be brought on board early on in the process.
You will be part of a panel discussion on business models at the China Business Day in Frankfurt this year. The B2C market offers great potential with regard to an enormous target group, what about B2B? What are the advantages and disadvantages?
Malte Gosau: For certain orders of magnitude, it can make sense to focus on the B2C sector and be active with your own representation in China in order to sell directly to the Chinese end customer. In this case, however, companies have to follow all local guidelines and regulations, which means they have to provide their products with Chinese tags and labels, for example.
Another conceivable business model may be to sell the products here in Europe to other – often Chinese – dealers. Companies then eliminate the need to take care of exporting, importing and marketing the products. The disadvantage of this, of course, is that you give up some of the profit. In addition, companies should observe regulations in the B2B area. B2B sales by manufacturers have been stopped for certain products, leaving this route closed.
Thank you for your time!
MerkenMerken