As part of the campaign "Hamburg zeigt Flagge" (Hamburg shows its colours), Hermes hoisted the rainbow flag at its headquarters in Hamburg-Langenhorn today. In doing so, the company once again publicly takes a firm position in support of the rights of homosexual, bisexual and trans* persons – in short, LGBT rights. This is in celebration of Hamburg Pride Week, which runs until 5 August. The highlight of this action week is Christopher Street Day (CSD) on 4 August 2018. We talked to Stefan Mielchen from the association Hamburg Pride e. V. about coming out in the workplace, corporate involvement and the importance of diversity.
Mr. Mielchen, many Hamburg companies are flying the rainbow flag these days – and the Otto Group is participating in the CSD parade with a float as an "official partner of Hamburg Pride". You could say that your association has made it …
Stefan Mielchen: You may very well say that! It sets a great example when well-known companies or institutions such as the time-honoured Hamburg Chamber of Commerce show their colours on CSD. This radiates clearly throughout the urban society and is a sign of true cosmopolitanism and open-mindedness. In an international port city like Hamburg, where it is not just everyday interaction that is important but also competitiveness and soft location factors, this is not something to be underestimated.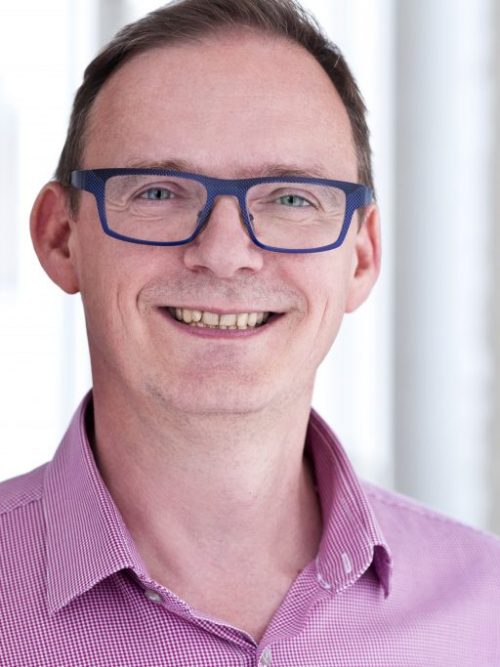 Has the involvement of companies changed in recent years?
Stefan Mielchen: More and more companies have joined the CSD demonstration over the years. On the one hand there are, unlike in the past, more rainbow networks of the respective workforces that push for participation. On the other hand, many companies have realised that a Pride float not only promotes the image of their own brand, but also sends the message that they are an open-minded and therefore attractive employer.
Yet many people maintain a strict distinction between work and private life. How important is coming out in the workplace?
Stefan Mielchen: It is of course always up to the individual to decide how much openness they show. However, constantly hiding your true self in the workplace or having to keep up the appearances of a double life takes up an enormous amount of energy. Over time, this constant self-denial, which is really based on fear, can make you sick. An open and trusting corporate culture is therefore important for everyone involved.
One in four people fears discrimination in their workplace
What is your opinion of the current situation in German companies? Is homosexuality really still a taboo, or does it no longer matter if your colleague at the next desk prefers men or women?
Stefan Mielchen: It should not matter, but this is often not the case. Studies show that about one in four people hides their sexual orientation or gender identity for fear of discrimination in the workplace. That number is better than ten years ago, but it is still too high. The further up the hierarchy, the greater the taboo continues to be. Looking for openly lesbian or gay executives in DAX companies is an almost useless exercise.
Bullying is also frequently a topic of discussion in this context. What do you advise people who experience this?
Stefan Mielchen: Not to merely accept everything and to set boundaries, even when it concerns supposedly harmless jokes. Someone who is bullied should approach their superiors or the works council. This often requires strength and stepping outside your comfort zone, but I do not see any other choice.
What do you think companies should do to stay competitive with regard to diversity?
Stefan Mielchen: Those who compete for qualified employees in times of a shortage of skilled workers must also qualify themselves. HR managers as well as the company management must be sensitised to diversity issues at all levels of the hierarchy. It is important to embody the subject with authenticity. You cannot impose recruitment and incorporation of a rainbow group into the company from the top down, but there is much that a company can do to make the conditions conducive to such an effort. A Pride float is a cool thing, also for the corporate atmosphere. But CSD only comes once a year. Accepting diversity throughout the rest of the year, too, is of much greater importance.
"We have to resolve conflicts without marginalisation"
Let's expand the focus a bit – where do you think is currently the greatest need for action in politics, business and society?
Stefan Mielchen: Right now, the biggest challenge seems to me to remove hysteria from the public discourse. CSD is an invitation to experience diversity as an enrichment that can drive a society forward. We all have to understand that as a society, we are only powerful if we empower our minorities. Populists are increasingly trying to set the agenda, but in a world that is only getting more complex, the one with the loudest voice is not automatically the one who is right. As an open society, we have to settle conflicts without marginalisation. We must take people's fears seriously, but those who want to capitalise on fear and ignorance we have to approach in a determined and enlightening way.
Same-sex marriages were legalised in Germany in 2017. Do we still need events like Christopher Street Day today? After all, homosexuals effectively have equal rights in Germany.
Stefan Mielchen: Legalising same-sex marriages was a political demand of many – there are still over 20 other demands that we formulate on Christopher Street Day. It does not only concern homosexuals. Trans*, bi- and intersexual persons also sometimes suffer from immense discrimination, both legally and in everyday life. We want everyone to be able to decide their own identity and body. And we want our rights to be secured by Article 3 of the Constitution: there should be no discrimination against anybody on the basis of their sexual orientation or gender identity! CSD makes all this visible.
So Hamburg Pride is still political?
Stefan Mielchen: It has never been apolitical, only louder and more cheerful than other demonstrations.
Thank you for your time.