Last year, Hermes and many other companies in Hamburg publicly demonstrated their support in fighting discrimination against the LGBT community. This year, the entire Otto Group is on board – and as an official partner of Hamburg Pride 2017 with the slogan "Diversity … I like it", they show their clear support of equal rights. The highlight of the project is the company's participation in Christopher Street Day (CSD) in Hamburg on Saturday, 5 August with its own float. We spoke to Nicole Sieverding and Isabella Grindel, the Otto Group supervisors of this project.
With the Otto Group's involvement, one of Hamburg's largest employers publicly expresses for the first time its position on equal rights for LGBT persons. This is a remarkable step. How did it come about?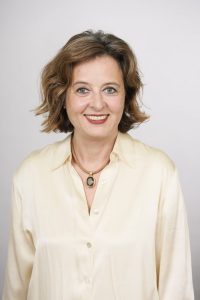 Isabella Grindel: We are living in times when it is important to take a stance and to communicate it clearly and unambiguously. This applies not only to companies but also to the public at large. The Otto Group has been committed to diversity for many years. We advocate tolerance and equal rights. We promote these values in dealing with employees and business partners, and in our social involvement. Being one of the largest employers in Hamburg, it should come as no surprise that we would support Pride Week.
What exactly does your involvement entail?
Isabella Grindel: First of all, we will participate in the CSD parade with a float. Then we also have an online presence on various social media channels – such as Twitter, Facebook and Instagram – with our commitment to diversity, tolerance and equal opportunities, and we also use offline media like the Hamburg Pride magazine, which has published an interview with our CFO Petra Scharner-Wolff.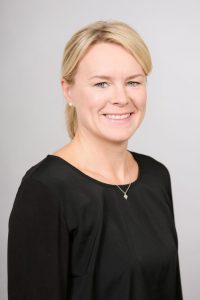 Nicole Sieverding: We are particularly proud of the 100-square-metre poster at our headquarters in Hamburg-Bramfeld, which, with the slogan "Diversity … I like it", demonstrates our role as supporter of the Hamburg Pride. Of course, we also "take along" our employees; they are kept up to date on our internal platforms and can apply for seats on the CSD float. Furthermore, we involve our restaurant and canteen operation, which has come up with something special with which to surprise our employees during Pride Week.
Galerie
"The response has been overwhelming"
What have the reactions of your employees and clients been like?
Nicole Sieverding: The responses to our involvement have been consistently positive, even overwhelmingly so. We get a lot of encouragement and questions about how people can join our campaign. We have even had calls from people who have driven past our giant poster on the Bramfelder Spitze, asking whether and how they could get tickets for our Otto Group float. It has really exceeded all our expectations.
Which Otto Group companies besides Hermes are involved in the campaign?
Isabella Grindel: One foundation, the Aid by Trade Foundation, and 11 companies and brands from all three segments of the Otto Group are involved in the campaign: About You, Bonprix, EOS, OTTO, Küche & Co., Baumarkt direct, Wohnklamotte (Shopping24), Hanseatic Versicherungsdienst, CollectAI and HIS.
This collaboration is a clear socio-political statement. What do Dr. Michael Otto and the board think of this initiative?
Isabella Grindel: The board is enthusiastic about our involvement. Our Otto executive board member for HR, controlling and finance Petra Scharner-Wolff, in particular, is committed to our activities in word and deed.
Against political rollback
Gays and lesbians have been taking to the streets in Germany since the 80s. Why are you only getting involved now?
Isabella Grindel: We have always had an open and tolerant attitude in our company. We believe that you don't have to make an issue of things that are self-evident. However, as we said earlier, right now we are living in times when it is particularly important to take a stance and communicate it in a clear and unequivocal way.
Nicole Sieverding: In our opinion, it is especially important for companies to take a clear socio-political position and to show it. We are part of society and we, too, have a responsibility to ensure its preservation. That is why we decided to communicate our position to the outside world. The Otto Group is therefore behind the slogan of this year's CSD campaign – "Join us! Discrimination is not an option" – which, according to the organisers, also opposes political rollback among other things.
It does not take much to hire a parade float. But how does equality and diversity manifest in your everyday life?
Isabella Grindel: Globalisation, digitisation, demographic change – companies are presented with significant challenges by today's rapid progress on a daily basis. Above all, our clients expect us to become faster and faster in responding to their different needs. That is why, if we want to remain competitive in the marketplace, the employees who run our business have to be just as diverse as our offer. Against this background, it is especially at HR level where we need differentiated solutions and a holistic approach. This is where an open and tolerant attitude is essential.
"We look at the person first and foremost"
Nicole Sieverding: For management, this means building awareness of the benefits of diversity and cultivating a flair for making clever use of employees' strengths and weaknesses. It is not so much a matter of sex, age, skin colour, religion or sexual orientation. It is more a question of equal rights, equal opportunities and a readiness to shape the massive social and cultural transformation that is only just beginning, and that poses a challenge to every one of us. This is only possible with diversity. And diversity happens when individuality is valued.
So, the campaign is not about "pinkwashing"?
Nicole Sieverding: No, not at all. It has always been self-evident for the Otto Group companies to act respectfully, openly and without prejudice within the framework of this social community. When choosing our employees, we look at the person and their personality first, because we know that different values, attitudes and experiences not only enrich our lives, they also promote creative collaboration and are therefore essential to our business.
Do you think that other traditional Hamburg companies may soon follow the example of the Otto Group and become a Pride partner?
Isabella Grindel: We could well imagine that, especially because our example will certainly inspire many other companies to address this issue too.
Thank you for your time.