The long-time head of Hermes UK has been appointed CEO of Hermes Europe, Hamburg. The technically experienced and highly successful manager Carole Walker takes over from Donald Pilz the management of all logistics activities of the Otto Group throughout Europe.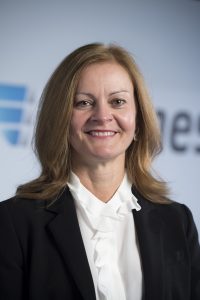 Carole Walker, one of the most successful executives of the Otto Group, has been appointed CEO of Hermes Europe GmbH, Hamburg, the parent company for all Europe-wide logistics activities of the Otto Group. She joined the Otto Group 30 years ago and became operations director of Hermes UK in 2001, after serving in customer service and warehousing. After successfully completing an MBA, she played a pivotal role in successfully driving the company forward as managing director since 2004 and chief executive officer since 2009.
"We are pleased to have found in Mrs Walker a technically experienced and extremely successful individual with strong leadership qualities for this very important task, and we wish her all the very best" emphasises Hanjo Schneider, executive board member of the Otto Group and chairman of the supervisory board of Hermes Europe GmbH.
Walker's predecessor, Donald Pilz, decided to resign from his position as CEO of Hermes Europe GmbH due to differing views regarding the strategic direction of the Hermes Group.
Donald Pilz had joined the management board of Hermes Europe GmbH as CEO on 1 March 2016. In the years prior to his appointment, he had held various management positions in the transport and logistics industry, mainly for the TNT Group – among others, as CEO of the German business unit and later for the Western & Central Europe region of TNT Express. Prior to joining Hermes Europe, Mr Pilz was CEO of Palletways GmbH and member of the European board of Palletways Ltd.
The Otto Group regrets Donald Pilz' decision to leave the organisation. The group thanks him warmly for his service and wishes him continued success and all the best in the future, both professionally and personally. Martijn de Lange, managing director of Hermes UK, will take over from Carole Walker as CEO of Hermes UK.